Local Offer for young people
My Job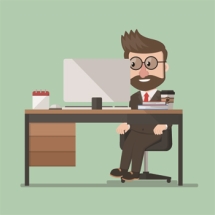 Why go to work?
Having a job or going to work has many benefits, you get to meet new people, learn new skills, visit different places, have the opportunity to share your skills with others and you will also get paid this will depend on the type of job you choose.
There are some things that you need to think about before looking for a job, ask yourself
What do you like to do?
What things are you good at?
What support would you need to do the job?
Take a look at this easy read guide from Mencap to find out more about starting work
How to find a job
There are different ways that you can find work and lots of people that will help you.
You could try asking your Parents, Carers, Friends, Careers Advisor or if you are registered at the Job Centre your job centre advisor.
Future Focus – provides a specialist careers service run by Telford & Wrekin Council, they will talk to you about your career choices.
Job Centre – the Job Centre has job advisors to help you look for a job, they can give you advice on applying for the right job and about benefits.
Telford Job Box – provide help and support for you to find the right job, they also help you to write a CV and fill in job applications.
They run regular Job Junctions or drop in sessions around Telford to provide help and support.
Employment Advisory Team (EAST) - is a service for people who have a significant disability or health need that could impact on getting a job or keeping it they will support you to explore options to find suitable employment.
Volunteering
There are lots of opportunities to volunteer and it's a great way to gain experience you can add to your CV and to talk about in any job interviews.
Take a look at the information on Mencap's volunteering pages
More information and local volunteering opportunities are available on Discover Telford
Having Support at Work
You may be able to get extra support when you get your job and you have a right to have reasonable adjustments in the workplace. Employers are the person you work for. They must make reasonable adjustments or change the way they normally do things so that people with a disability can work for the company like anyone else.
For example: if you have a visual Impairment your employer would provide you with accessibility tools for your computer screen and an adapted keyboard.
Access to Work gives help and advice on how you can have adjustments to help do your job.
Get help from Access to Work: Easy Read Guide
Specialist employability support can help you to get a job and support you for six months once you are in work.