What is Disagreement Resolution and Mediation?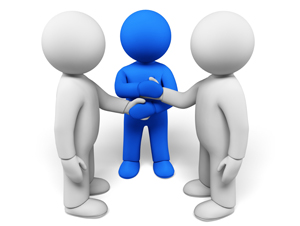 The Appeals process, described as Disagreement Resolution and Mediation in the Code of Practice, will help if you wish to register an appeal to the Special Educational Needs and Disability Tribunal.
The Local Authority is always willing to discuss any issues or concerns you may have at any point in the EHCP planning process. However, there might be times when you disagree with the decision made. It is important that your concerns are raised so that early discussions can take place or a meeting arranged. In the first instance please contact your SEND named officer who will be happy to help you (named on the letters you have received from us).
If agreement still can't be reached, the following services may be of assistance:
Disagreement Resolution Service
The Information Advice and Support Service (IASS) formerly known as the Parent Partnership Service provides impartial advice, support and information. The service provides opportunities to talk through any concerns you have and to help you prepare for discussions in addition to attending meetings and visiting schools with you if you wish.
Telephone: 01952 457176
Email: info@iass.org.uk
Website: www.telfordsendiass.org.uk
Mediation Service
If you wish to appeal to the First-Tier Tribunal (Special Educational Needs and Disability) you must consider mediation before you register your appeal.
Following a discussion with the mediation adviser, you can decide whether to take part in mediation. If you do not wish to participate in mediation, you will still need to obtain a certificate from a mediation adviser; this certificate can then be sent to Tribunal to register an appeal.
If you do decide to take part in mediation a meeting will be arranged, any agreements reached during this meeting will be recorded. The mediator will then produce a certificate. If the mediation does not fully resolve the disagreement a certificate will still be issued, you will need this if you wish to appeal to the Tribunal.
Mediation Providers
Feedback from parents across the region indicated that they wanted a choice of provider when it came to mediation. As a consequence, three providers have been awarded contracts to deliver both disagreement resolution and mediation services - KIDS, The Together Trust and Right Mediation.
KIDS:
Telephone - 03330 062 835
Email - senmediation@kids.org.uk
Website - www.kids.org.uk/regional-mediation
Together Trust:
Telephone - 0161 283 4848
Email - enquiries@togethertrust.org.uk
Right Mediation:
Telephone - 01902 579863
From the date of the letter from Telford and Wrekin Council containing our decision, you have two months to submit your papers to the SEND tribunal.
For further information please see the SEND Code of Practice, chapter 11; Resolving disagreements.