Latest News
Sensory Equipment for Hire
Published: Friday, 25 November 2016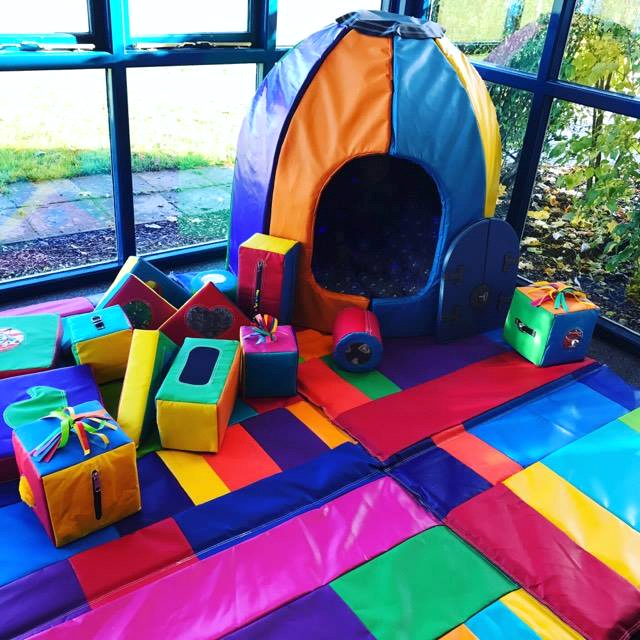 Fantasycastles.co.uk have new sensory equipment available for hire
Fantasy Castles have a new 14-piece soft play set comprising of soft foam shapes which have at least 2 tactile surfaces to explore each - Velcro, bells, sequins, feathers, squeakers, zips - plus many more. This set comes with two large, colourful play mats. It all packs away in next to no time in the bag provided (see photos on the website)
Click HERE to view details of our soft play and see pictures
This set is £70 to hire all day (8am - 8pm)
---
There is also a 4ft diameter sensory den which can be hired alone or with the soft play.
Click HERE to view images of the den.
We are offering two choices when booking the dome:
• Play package: Filled with clear play balls
• Chill out package: Filled with soft cushions, tactile toys, sand critters, liquid filled mat, space blanket etc.
The dome has a Bluetooth speaker which connects easily to a phone, it also has colourful lights which can be used independently of the music.
The dome takes around 10 minutes to set up/pack away, doesn't need electric and can hold around 4 toddlers or two larger children at a time.
It can be packed away with ease and comes in a carry case.
This den is £70 to hire all day (8am-8pm)
Fantasy Castles are offering a £20 discount if both are booked together for £120 total. Fantasy Castles do have a special offer on for all bookings on or before Jan 31st 2017 - an extra 10% off prices by entering discount code WINTER16 when booking online.
Please click here to book online

RSS version
|
What is RSS?