My Options - Sports and Leisure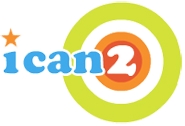 Sports and Leisure is a short breaks offer specifically for young people with a disability or support needs aged 5 to 19 years olds in the Telford and Wrekin area.
Sports and Leisure provides children with an opportunity to come and get active for a couple of hours in a safe and reassuring environment. Lead by professional sports coaches with experience of working with children with additional needs. Children are encouraged to join in team activities whilst developing their independence. Our aim for the sessions is to support children to access a variety of sporting activities whilst making new friends and supporting their self-esteem and confidence.
Please note some of these activities are seasonal and will change throughout the year.
Types of activities
Types of activities

Athletics
Badminton
Basketball
Bowling
Climbing wall
Dance mats
Family swimming sessions
Football
Go-karts/adapted go-karts
Hand bikes
Hockey

Ice skating
Interactive wall
Martial arts
Mobile sports hall
Multi sports
Pushbikes
Recumbent bikes
Skiing and tobogganing
Tennis
Trampolining
Wheelchair sports
How do I apply?
If you have any problems making a booking, please contact the Leisure Administration Team on 01952 382621 or email leisure@telford.gov.uk.
Things you should know
Spaces are limited so we would advise you to book in advance.
Activities can be booked up to 7 days in advance.
Payment should be made at the time of booking.
Cancellations should be made three days prior to the date of the activity to enable the space to be allocated to another child.
Participants will not be able to book the activities unless they have a Telford Loyalty Card (TLC). A card can be applied for at any Telford & Wrekin leisure centre and you will need to produce proof of identification.