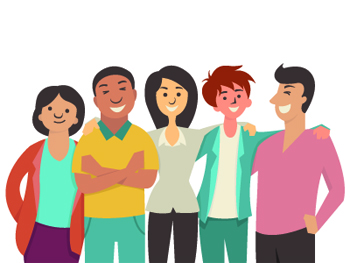 Each Clinical Commissioning Group (CCG) must provide a designated medical officer (DMO) or designated clinical officer (DCO). The DCO plays a key part in implementing the SEND reforms and in supporting joined up working between health services and local authorities.
The role of the DCO
We listen to children and young people, families and professionals so that health services offer the right provision to ensure children and young people with Special Educational Needs and Disabilities (SEND) are able to reach their goals and achieve their outcomes.
Currently, support is designed and delivered by a range of specialist staff and providers, working with different systems and with their own priorities across Education, Health and Social Care.
Aim to improve communication and links between Health, Education and Social Care professionals to ensure coordinated and integrated services.

Work with families and providers to secure jointly commissioned services that are identified as being appropriate to meet the needs of the local population.

To provide a point of contact for local authorities, schools and colleges seeking health advice on children and young people who have been identified as having SEND and when specialist health advice is required.

To ensure that assessment, planning and health support is carried out for children and young people with SEND, recognising the requirement to incorporate the transition to adult services and up to the age of 25.
We provide advice to the CCG and local authority in relation to strategic planning and the commissioning of services in relation to children and young people with SEND.
The DCO can support schools with their duties under the 'Supporting Pupils with Medical Conditions' guidance.
The DCO wouldn't routinely be involved in assessments or planning for individuals, except in the course of their usual clinical practice, but would be responsible for ensuring that assessment, planning and health support is carried out.
(SEND Code of Practice 2014).
You can contact your local DCO via the CCG website. If you have a formal complaint regarding the CCG, please click here for information about their complaints process.