Date: 12th September 2017 - 4th September 2018
Every week
Location: The Park Lane Centre, Woodside, Telford
Time: 17:00 - 18:00
Football fun, Rugby, Tennis, Kwick Cricket, Dodge ball and much more!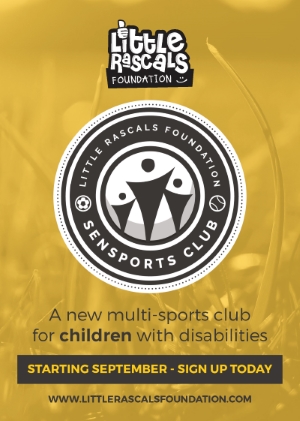 For children 5 to 18 years.
Multi sports all delivered by a qualified coach with in depth knowledge of disabilities. DBS checked and First Aid trained.
What you need to bring?
A drink, comfortable play clothing and footwear suitable for playing sports.
To book your child's place or find out more please contact Ben on - 01743 240258
Or via email on info@littlerascalsfoundation.com
Cost: £3 per child