You are here:
Home
|
Home
|
16 - 25 years
| Guidance for Young People applying for Post 16 education (with an EHCP)
Guidance for Young People applying for Post 16 education (with an EHCP)
Telford & Wrekin Placements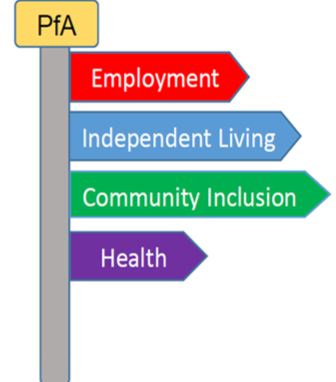 All General Further Education (GFE) Colleges, Sixth Forms and Special Post 16 placements have their own prospectus or booklet that explains what courses or subjects are available to study, what facilities they provide and what they offer for their students. You will need to contact them direct to receive a copy and attend their open days to find out more about the courses you are interested in and their facilities. They will generally have a copy of their prospectus on their website to download.
How we intend to meet a young person's needs.
Telford & Wrekin SEND aims to provide young people with EHC Plans with a range of opportunities at Post 16 to meet their needs and support their career aspirations.
We are fully committed to a policy of inclusion which means educating young people in the most appropriate provision and in accordance with their needs. Telford & Wrekin SEND follows the principle of students being educated or trained within their local community and as close to home as possible.
Different types of mainstream Post 16 placements in Telford include:
Local General Further Education Colleges (GFEs)
Mainstream Sixth Forms Colleges and School Sixth Forms
Vocational Training Providers
Please note: Some sixth forms are now Academies and admissions are not controlled by the LA but have similar admission procedures.
There are also a number of Specialist Educational Providers meeting a variety of special needs.
For more information see:
https://www.gov.uk/government/publications/independent-special-schools-and-colleges