Date: 9th November 2017
Location: The Glebe Centre, Wellington, TF1 1JP
Time: 10:00 - 12:00
Supporting yourself. Supporting your child. Tips and tools for wellbeing and success.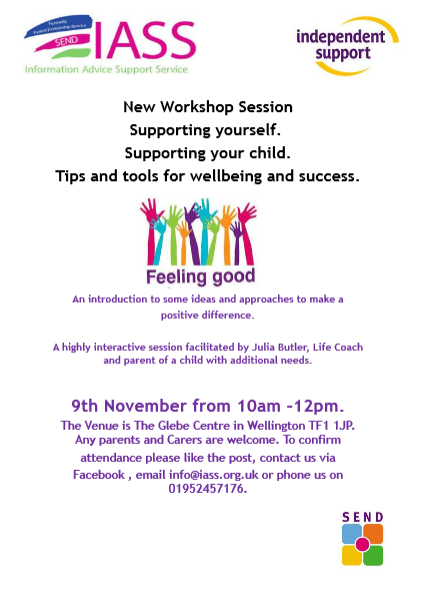 An introduction to some ideas and approaches to make a positive difference. A highly interactive session facilitated by Julia Butler, Life Coach and parent of a child with additional needs.

Any parents and Carers are welcome. To confirm attendance please contact email info@iass.org.uk or telephone 01952457176.
Cost: Free